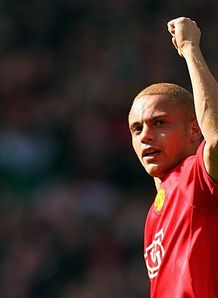 If Wes Brown plays today, he will be making his 200th league appearance for us (308 overall), meaning he is just a few games short of matching Brian Kidd, Harry Gregg and Norman Whiteside's totals.
However, Gary Neville should be in contention for starting, which would be his 350th start for the club, and his 543rd appearance overall.
Who do you want to see starting tonight?
------------
Made in Manchester
is available for just £3. Some of the best football writers take a player each, from Sir Bobby Charlton to Ryan Giggs, George Best to David Beckham, Duncan Edwards to Paul Scholes, and many more, with 30 articles in total. All profit goes to Trafford Macmillan so please support this fantastic cause.