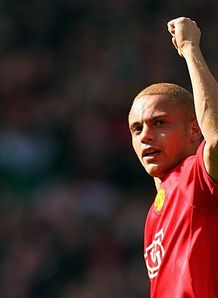 If Wes Brown plays today, he will be making his 200th league appearance for us (308 overall), meaning he is just a few games short of matching Brian Kidd, Harry Gregg and Norman Whiteside's totals.
However, Gary Neville should be in contention for starting, which would be his 350th start for the club, and his 543rd appearance overall.
Who do you want to see starting tonight?
------------
The Republik of Mancunia has brought out a brilliant downloadable World Cup preview. It contains 20 articles written by football experts on the countries our players will be representing in Brazil. There is also exclusive content from this country's top football journalists, such as Sid Lowe, Martin Lipton, Sam Wallace and Dominic Fifield. All profit is going to charity. More info on the
RoM World Cup preview
can be found here.
Minimum price is £4. Enter your e-mail address to receive the download and the price you would like to pay.