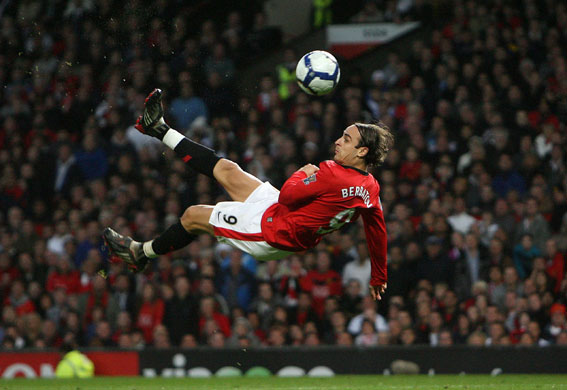 Dimitar Berbatov was dubbed as "lazy" when he first came to Manchester United. That claim has slowly started to die down, although there are still plenty of fans who think he slows our attacks down.

Berbatov has today claimed that he will ignore criticism of his style because he believes it is important to play with beauty and grace.

"I try not to pay attention to this because always you have people who will say white is black and black is white," Berbatov said. "I read a book recently and the book started saying unless you have beauty and grace, you are powerless to win a heart. I like to play like that, with beauty and grace. I like to do stuff like that. I've been here over a year now and everything is going well for me. I'm happy here, I love it here. The manager has been in charge of this great club for so many years that of course you are going to learn things. If you want to develop, this is the place to be."

Check out the Republik of Mancunia shop for Christmas ideas.




------------
The RoM 2019-20 Season Preview is available for just £6. It includes an EXCLUSIVE interview with Rafael Da Silva, a Q&A with the country's top journalists, articles by brilliant United writers, and so much more. All profit goes to Trafford Macmillan so please support this fantastic cause.