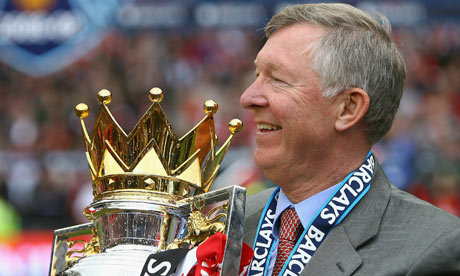 Manchester United were more or less written off when we sold Cristiano Ronaldo, given the great contribution he made to our team over the past few years. Similar things were said after Ruud van Nistelrooy was sold, when David Beckham joined Real Madrid, when Eric Cantona hung up his boots etc. It seems as though the media and rival fans just don't learn.

Ahead of our 3-1 victory over Spurs, where we played with ten men for the last half an hour, this current bunch of players were described as 'the worst United team in years' by one journalist, something our manager finds highly amusing.

"Some guy at the weekend said this was the worst United team in years," said Ferguson. "That was a beauty. Maybe it is. Maybe we'll only win the league."




------------
Made in Manchester is available for just £5. It includes 30 articles from the country's best football writers about graduates from the Manchester United academy. Everyone who buys a copy enters a competition to win the new home shirt. All profit goes to Trafford Macmillan so please support this fantastic cause.