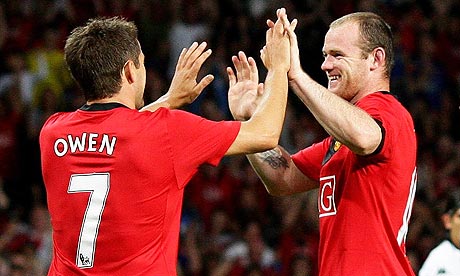 Michael Owen is full of praise for young Wayne Rooney who became part of Manchester United's 100 goals club after scoring against Wigan at the weekend.

"You forget how young Wayne is because he has already achieved so much in the game," said Owen. "It's fantastic to score 100 goals for United at such a young age. Not many players do that at any club, let alone United. He fully deserves the accolades. I'm delighted for him, as I'm sure everyone else is. Wayne is the sort, though, who will already be looking at the next target, the next milestone."




------------
Made in Manchester is available for just £5. It includes 30 articles from the country's best football writers about graduates from the Manchester United academy. Everyone who buys a copy enters a competition to win the new home shirt. All profit goes to Trafford Macmillan so please support this fantastic cause.