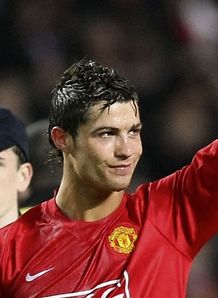 Cristiano Ronaldo played a very different game for Manchester United last night, in the match that saw us book a place in the European Cup final. He was certainly dedicated to the cause but when about the match in an extremely mature way. He produced the quality skill when required, but spent the majority of the game legging it up and down the field. He was always our furthest man forward and put every ounce of energy in to ensuring United were going to Moscow.
Today, Ronaldo has said that how he plays means little in comparison to how well the club does. He is certainly favourite to claim World and European Player of the Year, but has spoken as every red would hope he would today, saying trophies with United are what he really cares about.
"My performance is not important, winning is and we're in the final. It was a great result," he said. "Of course I feel good. It has been a great season and I'm in a great moment. I've scored many goals. I have played well but so have the team – they have been fantastic."
------------
The Republik of Mancunia has brought out a brilliant downloadable World Cup preview. It contains 20 articles written by football experts on the countries our players will be representing in Brazil. There is also exclusive content from this country's top football journalists, such as Sid Lowe, Martin Lipton, Sam Wallace and Dominic Fifield. All profit is going to charity. More info on the
RoM World Cup preview
can be found here.
Minimum price is £4. Enter your e-mail address to receive the download and the price you would like to pay.