Manchester United's highlights of 2008.
January
United beat Newcastle 6-0 and Ronaldo scores his first hattrick
February
United beat Arsenal 4-0 in the FA Cup
March
United beat Liverpool 3-0, Brown, Ronaldo and Nani scoring
April
Scholes scores against Barcelona to take us to the European Cup final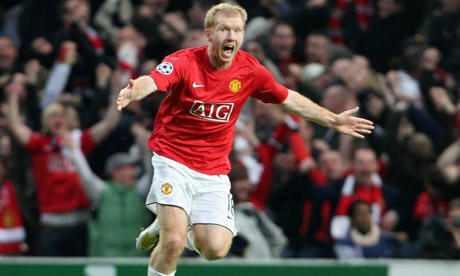 May
United win the league on the last day of the season thanks to goals from Ronaldo and Giggs
United beat Chelsea on penalties in the European Cup final
August
United beat Portsmouth in the Community Shield on penalties
September
United get a point at Stamford Bridge, going one better than the defeat last season
October
Rooney opens the scoring in the second half in our 4-0 win over West Brom
November
United win on derby day, Rooney scoring in a 1-0 win
December
United are Champions of the World



------------
The RoM Manchester United 2022-23 season preview is now available for just £6. It includes exclusive interviews with Patrice Evra and Kleberson, articles from the country's best football writers about our expectations for the season ahead and our brightest talents, as well as proposed transfer business and which youth players to keep an eye out for. All profit goes to Trafford Macmillan so please support this fantastic cause.