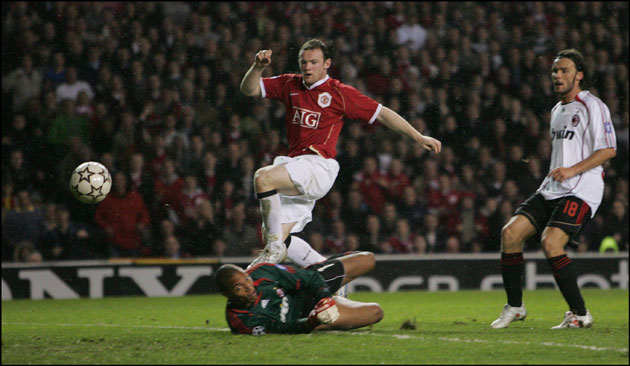 Sir Alex Ferguson has today claimed he can't wait to face AC Milan in the round of 16, after the draw was made yesterday.

The manager reckons the impact of losing in Rome last year had on us will make us come back stronger in this year's competition.

"We've come up against AC Milan many times in the quarter and semi-finals, so it will be a fantastic setting for two great clubs and we're very much looking forward to it," said Ferguson. "I think our experience of being in the last two finals counts. Also, what's important is that we lost the last final. It was the first time I'd ever lost a European final. We know where we went wrong in that, it's quite simple, and I think they'll all want to get back to the final. Winning was great in Moscow, but in some ways losing in the final was even better for us in terms of realising what a big occasion it is because suddenly you're not part of the celebrations. When you're in the celebrations, it sometimes goes over your head and everything happens so quickly because everyone is in such a joyous mood. The celebrations when you win a European trophy are beyond everything else. But when you lose the impact is far greater. It was a let down for everyone."




------------
The RoM Manchester United 2022-23 season preview is now available for just £6. It includes exclusive interviews with Patrice Evra and Kleberson, articles from the country's best football writers about our expectations for the season ahead and our brightest talents, as well as proposed transfer business and which youth players to keep an eye out for. All profit goes to Trafford Macmillan so please support this fantastic cause.