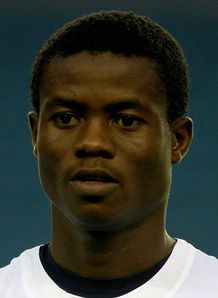 A couple of weeks ago, there was plenty of talk surronding Ghana midfielder Anthony Annan. After training with Blackburn, the highly rated player confessed that United would be a dream destination from him.
"I know that Racing Santander, Blackburn and Arsenal are interested," he said. "I have not heard anything about the United interest myself. I let my agent manage this. United was my favourite club as a child. If I get the chance, it would be a dream for me. I cross my fingers that something will happen in the next days."
So, a deal has been completed for him today, but not with United, or Racing Santander, or Blackburn, or Arsenal.
Annan was officially unveiled as a Rosenborg player on Sunday, the team which famously drew with Chelsea in the Champions League last season, acting as the straw that broke the camel's back and lead to Jose Mourinho's sacking.
"I am looking forward to playing here," said Annan.
Oh well.