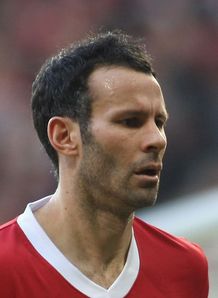 If ever there was a day for Manchester United to pull out a performance, it was during the 50th anniversary memoriam game played on derby day. The added effect of the match being played at home should have been all that was needed.
Yet for some reason, United never got going yesterday, and deservedly lost 2-1 at the hands of our local rivals.
Ryan Giggs has given a fairly accurate summary of the game, blaming our defence as much as our attack, in a game where United came nowhere near producing the performance needed of them.
"It was probably the result that City deserved really. They played better than us," he said. "City scored at important times in the game and we didn't recover. City could just sit back then and try to catch us on the counter attack. Defensively we didn't play well. Attacking-wise, we just didn't turn up. There was enough motivation for us – a massive game for the club, a derby and an important three points. We probably can't afford to drop any more points now. We've got to make sure we don't produce any more performances like that."
Do you think United can afford to drop any more points and still go on to win the league?