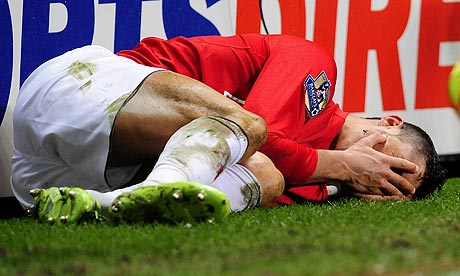 I have got stick from readers of this blog for criticising Cristiano Ronaldo for not working hard enough and throwing strops on the field at a drop of a hat.
This opinion was vindicated by Sir Alex Ferguson who told the media he'd had words with our winger about his behaviour and attitude.
Ronaldo came off the bench that day and tracked back on numerous occasions, even when he hadn't lost possession in the first place, showing a massive improvement in the work ethic he had shown previously. He started to look like that player we all worshipped the season before.
My opinion on Ronaldo's season, which is shared by many, has been vindicated further by the player himself, who says he has no problem with what Ferguson has said and wants to learn from the manager.
"It is not a problem," Ronaldo said. "I always respect the manager and coaches because I want to learn. If he says that it is because he thinks it is true. But I think I have been playing well and I have scored a few important goals."