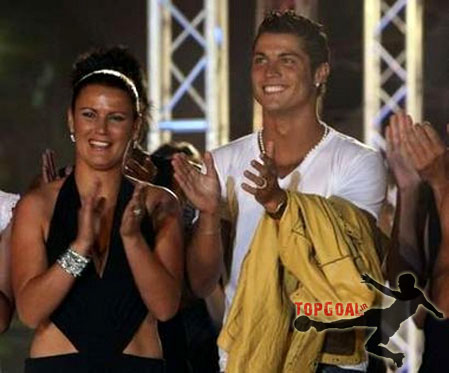 The Cristiano Ronaldo transfer saga is likely to rumble on for some time yet, with talks delayed because of the player's need for surgery.
Sky Sports reported that Portugal's team doctor had claimed he would be set for surgery this weekend, whilst the club have released two statements saying no decision has been made.
Whilst the Portuguese team doctor is offering a scoop on the latest Ronaldo news, it appears that his sister, Elma Aveiro, is prepared to do the same.
It was only a month ago that Ronaldo's mum claimed "it was certain" Ronaldo was staying in Manchester, and today, his sister has confirmed the same.
"Cristiano wants to keep playing at Manchester United," Elma Aveiro said. "Real Madrid keep making very strong advances for him. There is a lot of speculation in the newspapers all the time about where he will go and what he is doing but we know who he really is and what he is really up to. He wants to stay at United."
There have been several "sources close to Ronaldo" who suggest that Ronaldo is looking for a move to Real Madrid this summer, but surely no source could be considered closer than his mum and sister.
With Ronaldo still refusing to openly speak about what he wants, we are still left in the dark over the future. However, it appears as though Sir Alex Ferguson's strong line in this whole situation has seen the ball in our court once more.
Will Ronaldo be at United next season?