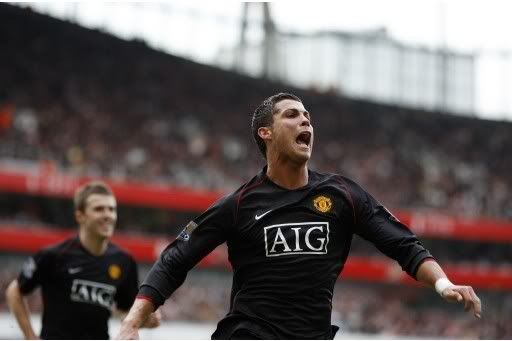 The usual rumours linking Cristiano Ronaldo to Real Madrid came out this week, following us winning the title the weekend before. Gabriel YSB Heinze came out claiming that despite his best efforts, Ronaldo was likely to stay at the club for as long as Sir Alex Ferguson was there.
Ronaldo leaves himself open to these transfer rumours though, perhaps being too honest about where he sees his future. Understandably, he wants to play in Spain one day, which is a well known fact. The press play on this and ask him about Real Madrid on every possible occasion. Real Madrid's desire to sign him only adds to the speculation.
However, Ronaldo has spoken out once more today, stating his intentions of staying with the club.
"The boss is the reason I am here in the club," he said. "He helped me a lot, not just this season but the seasons before. I feel very good at the club. I want to carry on like that. I have many friends here in the club. I have been at the club five years and I know everyone now – the staff, the players – and I feel like this is my home."
How much longer will Ronaldo stay at the club for?