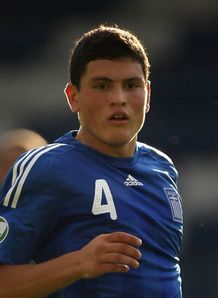 RoM reported back in July that United were after Greek teenager, Kyriakos Papadopoulos. The highly rated 16-year-old, who is the youngest player to ever feature in their league.
Reports in Greece suggest that United have been speaking with his club, Olympiacos, and a fee of just over £3 million has been agreed.
The central defender's strongest points are his pace, heading a tackling, with the highly rated youngster attracting attention from all over the World. Whilst any fee, whether it's £3 million, or closer to the £4.6 million buy-out clause in his contract, would appear to be a lot for such a young and unproven player, he is tipped to be one of the biggest players going and well worth the transfer fee.